Ever feel like NOT going to the gym? Read this first…
One Month from Now…
What would it be like a month from now, what would you have gained if you work like hell? What would you have accomplished? What would you look like? What would you feel like? Do you feel strong? Weak? Do you walk through life with a smile on your face?
Now look at one month, one month of training the very best possible. Not for a competition… but for yourself. Training your butt off and feeling great every day you do that… How does it feel, you walking/driving there, on your way to the gym, ready to create art… ready to shape yourself into a Greek god… ready to turn heads. How does that feel…? Doesn't that feel… great?

One Year from Now…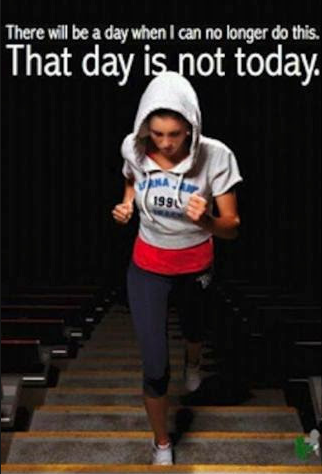 …Take it one year into the future, one year of dedication, one year of living your life. One year of fully taking control of yourself, instead of being controlled. One year of paving the way, paving the body, one year of art! This is your life, these are your gains.
Take a look at all the people who aren't as committed as you, the ones who said you couldn't, the ones who admire you secretly. The ones who, everyday dream of who they wish they were, but didn't have the courage to just run with it.
Now, you've made that decision… Every workout you die, and every workout you are born again. You walk proud, always in pain, always gaining. Take a look at yourself in the mirror, and smile, smile because you made that happen, you've done what no other could have done better. This is the real you you're looking at.

5 Years from Now…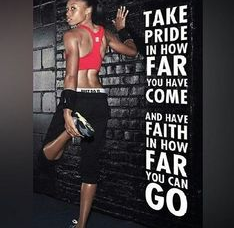 What would it be like, 5 years from now? … look at that body, look at your gains… What do others think of you? Who have you inspired? How do you feel about yourself? This is your life, it's ending one minute at the time, and this is what you've done. Be proud of that… Dedicated, admired by many. This is your life. This is what you have accomplished. And it's just been five years…

20 Years from Now…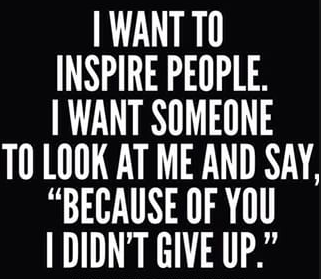 20 years into the future, living life, thriving, working hard, inspiring people. This is the person you've become. This is the real you. The one who dares greatly, while others don't know victory nor defeat, you defeated your lazy self, you know victory like nobody else, you know what it takes. The dedication paid off, you feel great about yourself. This is the one life you get and it paid off.

Look How it Paid Off…
Now take a look at the day you die, take a good look at your dedication and how it paid off, how that one day you read this made a little difference, how that little snowball went rolling, how that wall of text inspired you to get your ass out of your chair and hurry to the gym. Now this day, the day you die, what if you know the date of this day? Like the day you were born, you know the day you're going to die. Once you know that, are you still letting life pass you by? Or are you in a hurry now, ready to take on the world, in the gym and outside of the gym. Ready to make every second count. Every day you die and every day you are born again.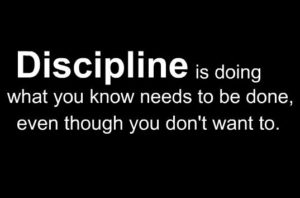 This was your life, look at all the things you have accomplished, look at all the (people) that admired you, all the people you have inspired, you are the one who dared greatly while the naysayers watched and let their life drift by. Look at the majority of people who are part of the cold and timid souls, you're passed them. You lived life to the last drop, you can die happy, with a bigass smile on your face, this is what you've accomplished. This is you. Thank you.

Get going to the gym!
Now, train as if it's the last day on earth, train hard, every second counts, every second is the last second you live, every rep is the last rep before the end of the world, feel the pain, feel the gain."

Ready to get going to the gym?
Body Form Fitness is a small studio gym in Scarborough that exclusively offers one-on-one personal training in a semi-private environment. Serving clients in Scarborough, Toronto, Mississauga, Pickering, Ajax and Markham, we build you a customized fitness/exercise program based on your needs and let our personal trainers guide you through your program in 30-minute sessions.
Kick-start your fitness regime today by booking your complementary consultation!
Together, we can make it happen!
---
Source:
Unknown user, http://forum.bodybuilding.com/showthread.php?t=142518611