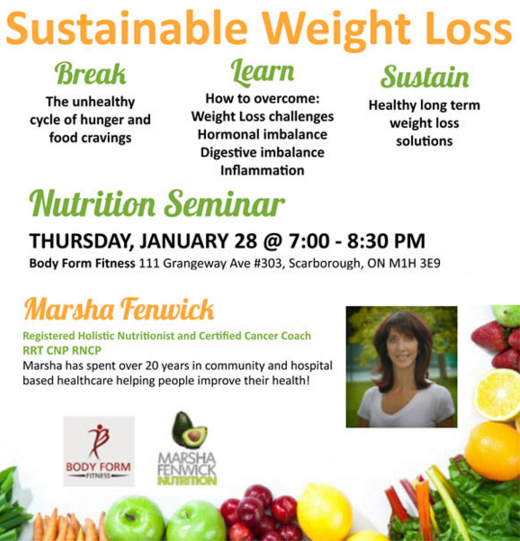 Presenter: Marsha Fenwick R.R.T., R.H.N
Registered Holistic Nutritionist and Certified Cancer Coach
www.marshafenwicknutrition.com
Cost: $20/person
RSVP: Fill in the form to request to register, or call 416.289-6738
Date: Thurs. January 28, 2016
Address: Body Form Fitness 111 Grangeway Ave #303, Scarborough, ON M1H 3E9
Includes healthy recipe and snack.
Fill in the form to request to register, or call
416.289-6738
*Seating is limited. We will call you to confirm your registration and to make payment arrangements.
Your privacy is important to us. Your information will not be used for any purpose other than that for which it was intended. You may unsubscribe from our mailing list at any time.